Children wear the full brown uniform,including a tie, except on P.E. days.
This consists of a cream shirt, brown tie,brown jumper with school logo, brown skirt/pinafore/ trousers (girls may also choose to wear trousers) and suitable dark footwear.
Children may wear cream shorts if the weather is very warm.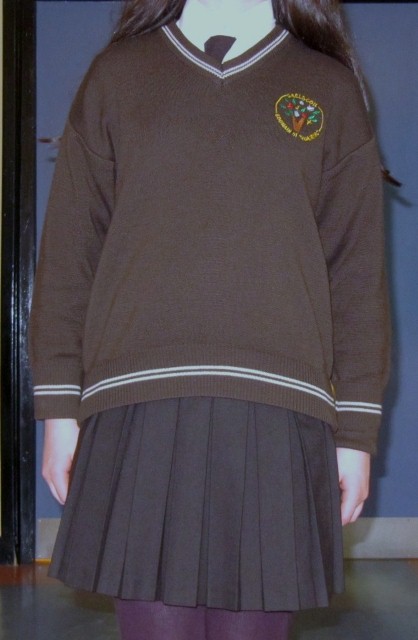 P.E. Uniform: Plain black tracksuit bottoms, plain white polo shirt, Gaelscoil sports jumper (available from the school) and suitable footwear.if the weather is very warm, children may wear plain black shorts.
If, for any reason, the correct uniform is not worn, a note of explanation should be given to the class teacher.