The Beginning
The Gaelscoil was established on 1 September 1982 with 20 pupils and one teacher, An Múinteoir Bríde de Róiste. Demands from parents for primary  education through the medium of Irish  led to its establishment. The Gaelscoil has seen huge growth and development every year since.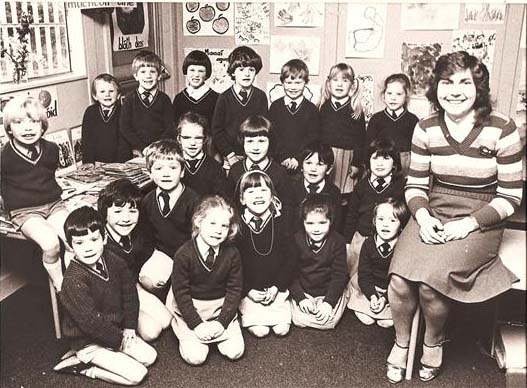 Eoghan Ó Tuairisc (1919-1982)
Eoghan Ó Tuairisc was born in Ballinasloe, Co Galway on the 3rd of April 1919. He was a teacher with a keen interest in History, Irish and English. He was a great storyteller. Every Friday, when the week's work was finshed, he would tell the children in his class a story. He was also interested in drama. He wrote 'An Maidrín Rua' – a play for children, as well as many other plays and poems.
He moved to Carlow in 1968 and resided in the Lock House in Maganey. He married Rita Kelly on December 28th 1972. He was often in poor health and died on the 24th of August 1982. The Gaelscoil was established in September of that year and was named in his memory.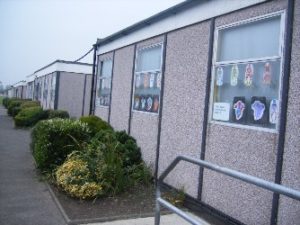 The Gaelscoil moved to Pollerton Road in 1982. The school continued to expand and develop year after year. By 2006  it consisted of 17 classrooms, resource rooms and a sports hall. All  of these rooms were in  prefabs.
The first sod was turned on our new site in Ashgrove on January 23, 2006 and construction began soon after.  Construction  continued through that year and we moved into our new beautiful school on the December 13, 2006. 
There are  twenty  classrooms, three learning support rooms, offices ,a meeting room, a library, a sports hall and two yard areas, one for the infant classes and the other for the older children.
Each brightly decorated  classroom is equipped with modern furniture, built-in storage and interactive whiteboards. The school is fortunate to have a new sports wall, pictured below, specially built and launched in 2012. There is an extensive grassed area by the senior yard and we are delighted to have our own garden too.